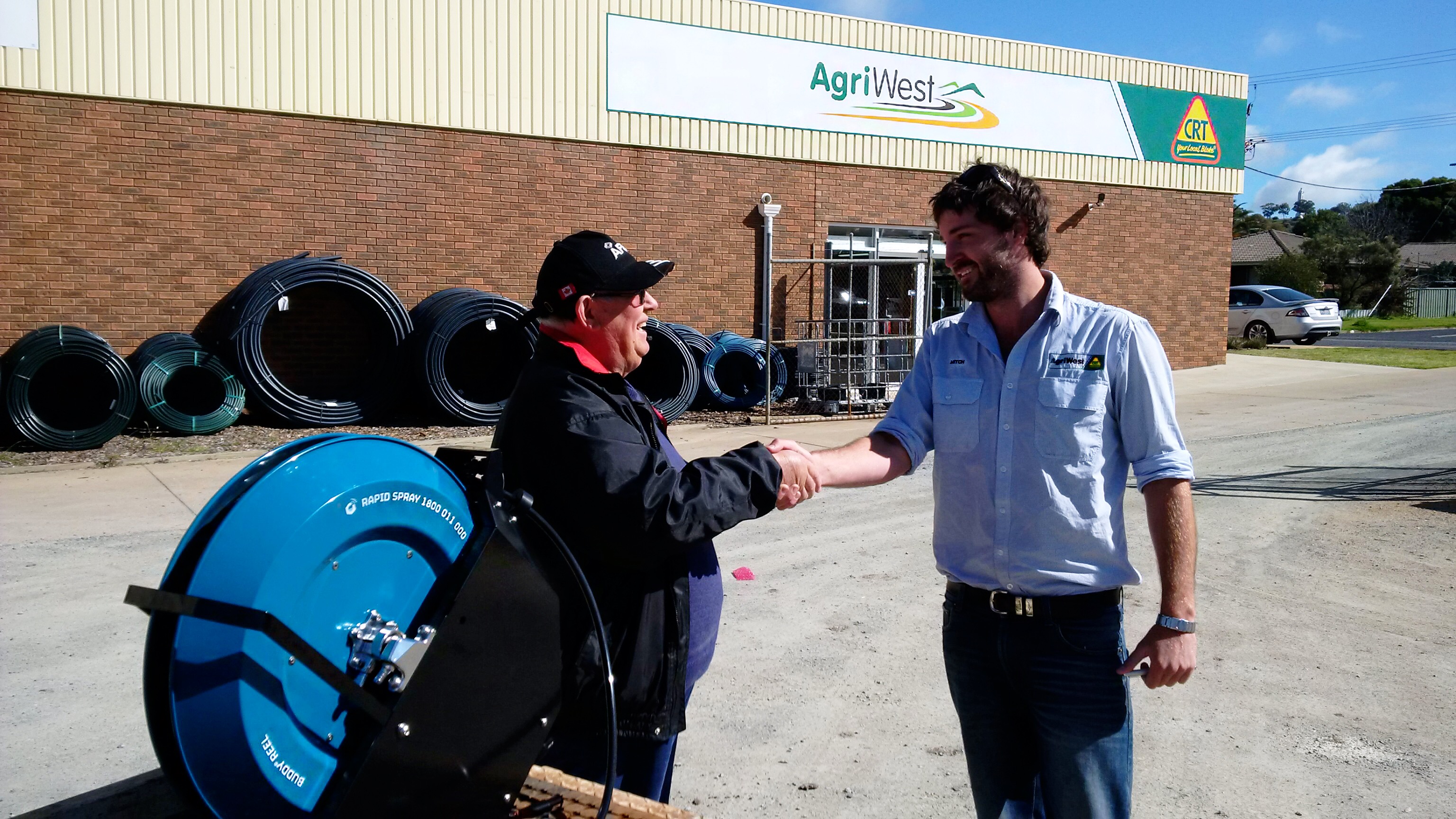 On Tuesday 8 September the team from Rapid Spray visited Mr Edgar Orr, owner of 'Oriel' a cropping enterprise located in Parkes NSW. Mr Orr was the proud recipient of a brand new 'Buddy Reel' – won in a contest held at Ag-Quip.
We met Edgar at our local Rapid Spray dealer AgriWest Parkes where Mitch Leckie was on hand to assist with delivering the Buddy reel.
Mr Orr was so pleased with his new reel that he decided to purchase a matching Rapid Spray 'Buddy Ranger' motorised spray unit to fit it to. Lucky for him, the Rapid Spray team had one of these in the van and we able to fit it up on the spot!
Rapid Spray's Buddy® Reel was developed as the solution to the tiresome job of the old manual-rewind hose reel, and thanks to its variable speed remote controlled auto-rewind technology, and its lightweight and sleek design, the Buddy® has been a 'reel' hit amongst landscaping and weed suppression professionals Australia wide.
Pictured below, Mr Orr receiving his reel from Mitch Leckie of Agriwest Parkes.