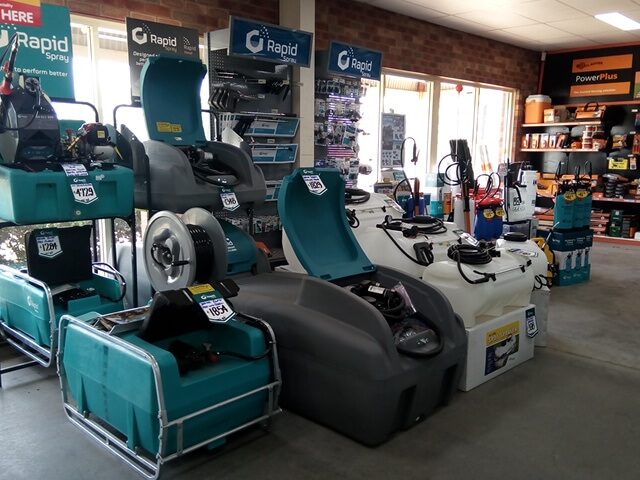 Since 1952, Central New South Wales Co-operative, Yenda Producers have been sharing resources and knowledge with primary producers in Leeton, Griffith, Yenda and surrounds.
Formed by a group of like-minded farmers almost 70 years ago, Yenda Producers continue to offer their unique combination of country warmth and care for their customers with superior, value-for-money equipment, products and knowledge.
And with the addition of the Rapid Spray equipment range, Yenda Producers have once again proved that "small-town" doesn't equal "small-minded"; they continue to lead the way!
Store manager, Andrew is friendly and knowledgeable and will help customers choose just the right sprayer, tank or hose reel from the extensive Rapid Spray range.
Andrew and the team at Yenda Producers are proud to stock the full range of Rapid Spray equipment including Jacto Sprayers, Spot Rangers, Marshalls, Buddy Reels, 3-point linkage sprayer and diesel tanks.
Head on into Yenda Producers today and check out the Rapid Spray range – they are sure to stock exactly what you need to beat those pesky weeds or pests and improve your profitability!