WELCOME
For over 25 years, Rapid Spray has been dedicated to bringing innovative products to the agricultural, industrial and government industries in the spraying and liquid cartage sector.
Based out of Singleton NSW, everyday we strive to achieve our motto, "The Proof is in the Performance".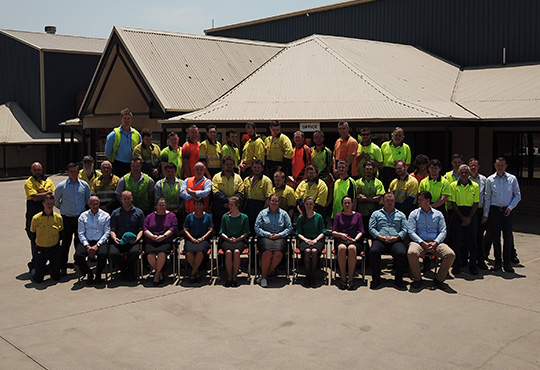 THE PROOF IS IN OUR PEOPLE
Empowered and motivated to build customer satisfaction and dealer relationships. 
Building teams dedicated to caring, helping and teaching. Values focused on loyalty, integrity, satisfaction, teamwork, innovation and reward. 
Every month we reward one team member who we think has been a Hero! See our past winners here and make sure to check back to see our new Hero!
THE PROOF IS IN OUR DEALERS
Building up and supporting local communities through dedicated dealerships across Australia. With over 1,500 dealers from the East Coast to the West Coast, our dealerships are the backbone to our business. 
 "Our team at Mawpump have had a great experience becoming a Rapid Spray Dealer, from excellent customer service to resolving any issues that may arise. It is particularly difficult being in the Territory, as we have problems with freight, however the Rapid Spray team are always more than happy to assist us. We estimate that their assistance with freight has saved us over $5000 in the last 12 months compared to our previous supplier'. Highly recommended." 

Terry, Mawpump – Darwin, NT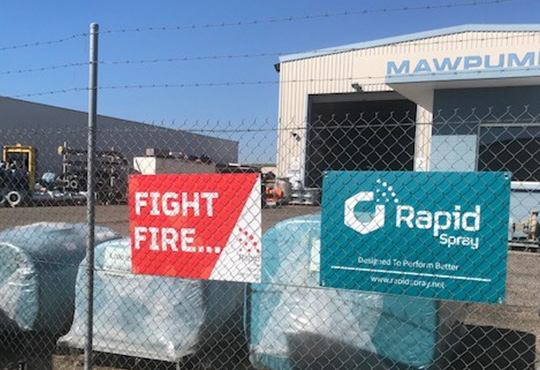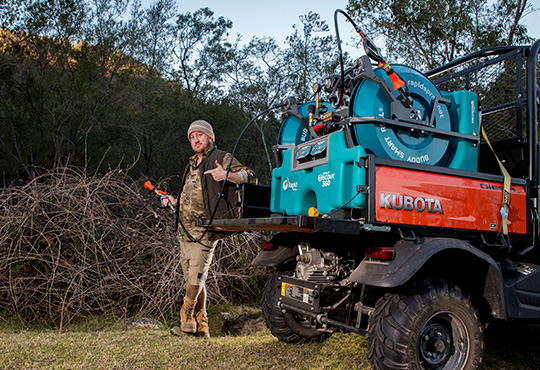 THE PROOF IS IN OUR PRODUCT
Industry leading warranties and quality management to ensure your product is built to perform better in the field everyday.
Unparalleled quality through rigorous testing processes at every step of the manufacturing process.
Australian Designed. Australian Made.
"The 5000L Rapid Spray tank is as advertised a very sturdy well balanced unit, the low height allows for good weight distribution on my flat bed truck. The inlet is solid & easily adapted to pump or spray unit, the external level is also handy for one man filling operation. Delivery was well within the promised time frame. Overall this unit represents great value for money in a very competitive market." 

Alan Herbert, Complete Asset Management – Dubbo, NSW
With a passion for farming and engineering, Rapid Spray was founded by the Firth family in the early 1990's having noticed the benefits and functionality that poly could bring to the agricultural market. 
Manufacturing some of the earliest poly tanks in Australia, the company expanded to offer their customers a range of spray, cartage tanks, fire fighting units and diesel units which we still sell today. 
With quality products standing the test of time, there really is Proof in the Performance! 
Read our Quality Policy.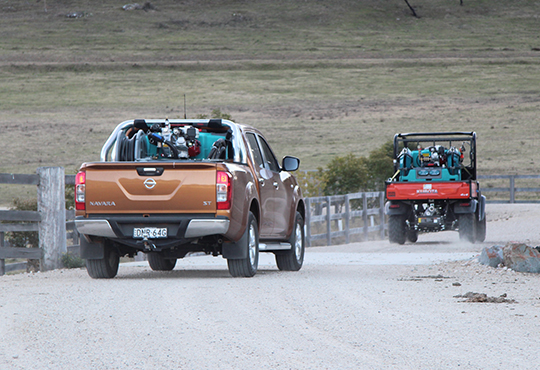 HELPING US DRIVE INNOVATION
Our company is strengthened by global connections causing us to think outside the box, and provide us with the customer and technical understanding to ensure we are always innovating for the benefit of our customers.  Our development and innovation is driven by the support of our partners around the world.