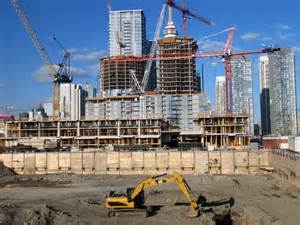 2015 saw a significant boom in the construction
industry which is set to continue well into 2016. But what exactly has trigged
this boom?
The statistics below give a useful insight into
emerging trends that have strengthen Australia's building and construction
industry in 2015.
·
Approvals for new homes rose 3.9 per cent in October to 19,652, the highest
number since the all-time peak in July.
·
The result was driven by a surge in approvals for apartments and was much
better than market expectations of a three per cent fall.
·
Approvals for private sector houses fell 2.1 per cent, but the 'other
dwellings' category, which includes apartment blocks and townhouses, leapt 10.6
per cent.
·
NSW and Victoria enjoyed the largest rise in approvals, up 22 per cent and
21.1 per cent, respectively, while Queensland and Western Australia recorded
falls.
·
The rise in total approvals during October built on the 2.3 per cent gain
the previous month, marking two months of consecutive rises for the first time
in 2015.
·
On an annual basis, approvals are up 12.3 per cent, with a record 233,000
new homes having received the go-ahead for construction.
Many industry professionals and economists
have predicted that the construction boom is set to go from strength to
strength in the New Year and continue to boost Australia's economy in 2016.