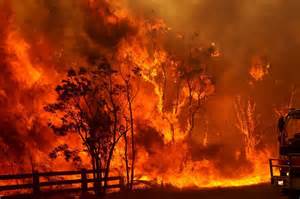 Due to recent bushfires in the Macedon Ranges, Mitchell, Murrindindi and Surf Coast in Victoria, the Government has activated their bushfire assistance programme to help benefit communities in bushfire prone areas.
A jointly funded Commonwealth-State Natural Disaster Relief and Recovery Arrangements (NDRRA) will offer the following emergency grants to eligible individuals and families suffering personal hardship and distress:
Emergency Relief assistance, which provides payments of up to $520 for an adult and $260 per child (up to a maximum of $1,300 per household) to cover emergency food, shelter, clothing, and personal items
Emergency Re-establishment assistance, which provides assistance of up to $31,950 per household for clean-up, emergency accommodation, repairs, rebuilding (a principal place of residence), and replacing essential household contents.
The devastation left behind after bushfires can leave whole communities homeless and lead to loss of essential personal effects such as clothing and basic toiletries, therefore the government is offering the assistance in order to support those affected by bushfires as an interim measure to help get them back on their feet as soon as possible.
Beginning the clean-up process following a bushfire can be emotionally challenging as well as highly labour intensive. High levels of ash and soot can be quickly removed by using a powerful spray unit to wash down areas affected by fire and also help tackle any remaining smouldering embers or small spot fires that may still be present on the property.
The Rapid Spray 16 Litre FastFlo Firefighting Knapsack is fantastic for mopping up operations after a grass or bush fire & for managing burning off and is also great for spot fire control & managing ember attack, especially when power or water pressure is lost during a bushfire.
This handy knapsack fire fighter offers a fast & consistent flow from double action hand pump means you get water onto the fire quickly with a double action chromed brass pump with self-lubricating seals for easy operation, long life durability & immediate pumping even after being unused for long periods.
The tough, UV stabilised tank gives many years of use and has been ergonomically designed for operator comfort and ease of use. Click here to find out more on the 16 Litre FastFlo Fire Fighting knapsack.
Information regarding the financial assistance available for bushfire affected regions can be found on the Australian Government's Disaster Assist website at www.disasterassist.gov.au and on the Victorian Government's Emergency Relief and Recovery Victoria website at www.recovery.vic.gov.au.