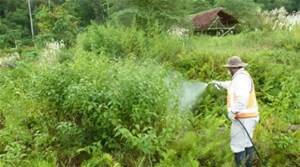 The Australian and Queensland governments are seeking applications from pest management groups, landcare organisations and wild dog committees in a bid to help farmers and producers tackle pest weeds and animals in drought declared areas.
$15 million dollars in funding is to be made available to such groups who together will work in collaboration to tackle the threat of pest weeds and animals to provide funds pest management initiatives such as cluster exclusion fencing, baiting programmes and other on-the-ground measures.
$10 million will be provided to the Queensland Government to help drought-affected farmers fight the effects of pest animals and weeds as part of measures under the Agricultural Competitiveness White Paper, which will be in addition to and will complement the Queensland Government's $5 million Queensland Feral Pest Initiative.
80% of Queensland is currently experiencing drought and feral pest animals and weeds are only adding to the increasing burden on farmers and producers and significantly reducing their productivity.
It is estimated that weed and pest management costs Australian farmers in excess of $3 billion per year in livestock losses, disease control and weed management initiative, therefore the funding to keep support farmers in drought stricken areas comes as welcome news for those affected.
Eligible organisations are being encouraged to submit expressions of interest for the 3 year initiative to help develop regionally agreed projects. To view the guidelines of the Queensland Feral Pest Initiative and for further information on how to submit expressions of interest, call 13 25 23 to contact the Department of Agriculture and Fisheries.