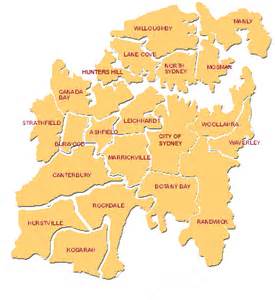 Last week, mayors and general managers from local council's from Bellingen, Uralla, Guyra, Clarence Valley, Nambucca, Gwydir, Tamworth and Namoi came together with academics from the University of New England to discuss the proposed amalgamations that have been recommended for 105 New South Wales councils by The Independent Local Government Review Panel.
The reason for the proposed merger of certain local councils is to enhance the financial position of all councils across New South Wales, many of which are currently running at deficit. With so many councils in New South Wales, the human resources and day to day operating costs across all functions comes at a high cost and the idea of the amalgamation of certain councils will help to reduce the spend in these areas and provide more financial resources elsewhere.
Sydney alone current has 41 councils, which the new scheme hopes to significantly reduce to 15 'super councils' to provide a wide range of essential services to the 4.76 million residents.
However, concerns have been raised by council members that the local community would lose its identity and the merger would make it more difficult for residents in the area to have their say. All councils have been urged to hold discussions with local community members to see if it is the best option available for them, and if so, the Government will work closely in partnership with the councils involved to support the amalgamation.
Further talks have been scheduled to discuss the proposed amalgamations in further details with government officials, local government members and the local community to ensure that any further steps made towards the scheme are in the best interests of all involved.