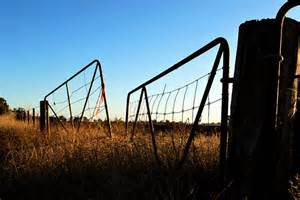 Minister for Agriculture and Water Resources, Barnaby Joyce, has announced that $2.2 billion in small grants will be released to help support farmers, primary producers and fisheries throughout Australia to increase capacity and fund the adoption of productive management practices.
The grants will ensure that farmers, community groups and farming systems groups have access to and the ability to share information on best practice in their industry in order to contribute towards to the overall resilience, competitiveness and productivity of Australia's agriculture and fishing industries.
One major issue affecting the agricultural industry is weed and pest management, which costs the industry $3 billion each year to try and control. Sharing knowledge and skills on weeds and pest management in the sector will assist farmers boost their productivity and help to effectively manage natural resources including soil, water quality and availability, and native vegetation.
The grants will go towards funding activities such as field days, workshops, conferences, demonstration events, training and skill development for any individual primary producer or group that could benefit from taking part.
Each activity will be specifically geared towards the goal of helping farmers, fisheries and primary producers develop innovative practices and more sustainable use of available natural resources within the broader agricultural community.
The grants available vary between $5500 for smaller activities to $55,000 for training programmes and the Australian Government is encouraging farmers, fishers, community groups and other entities, including farming systems groups to apply and put forward ideas for the sharing of sustainable agricultural knowledge.
Known as the National Landcare Programme Sustainable Agriculture Small Grants Round 2015–16, applications for these grants will close at 2 pm AEDT Monday 7 December and so anyone interested in finding out more is urged to do so quickly before the deadline.
For more information and to read the grant guidelines visit www.nrm.gov.au/agsmallgrants