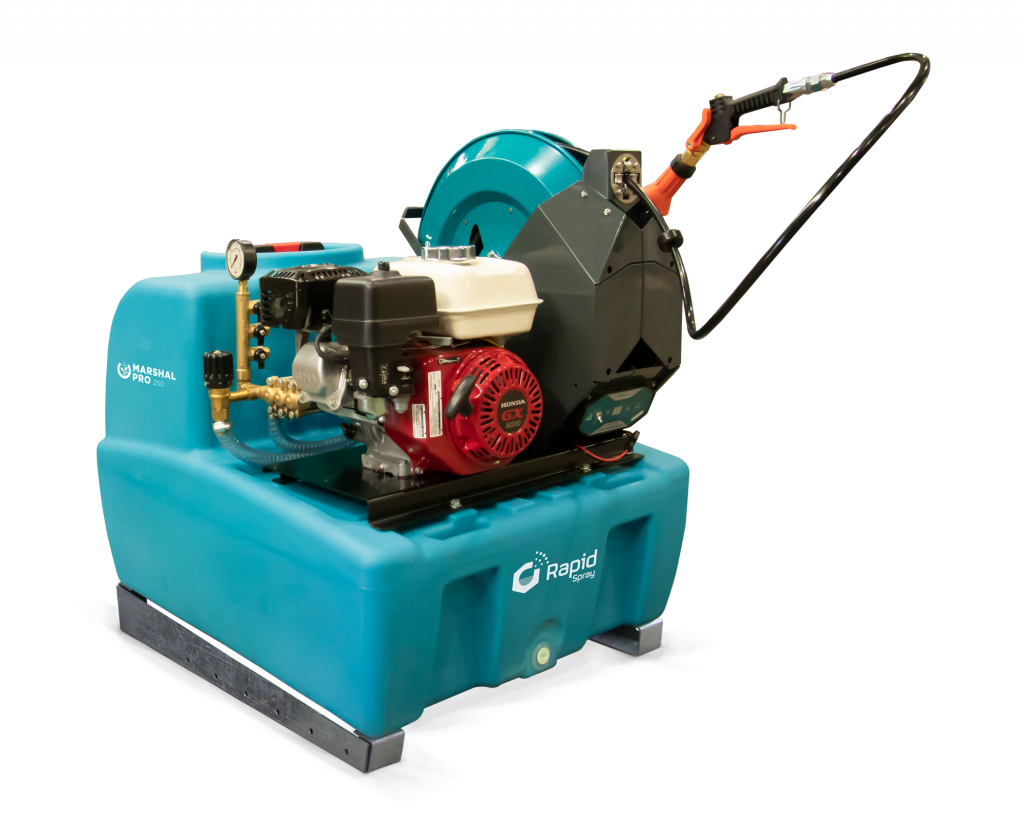 PURPOSE BUILT FOR UTV/ATV
The Marshal Pro stands out from the rest as a powerful and compact sprayer designed with the UTV or ATV in mind. 
The 250L Marshal Pro boasts a footprint of only 910mm long by 730mm wide and fits neatly into the back tray of most, if not all, popular brands of UTV/ATV. Read this full article here on what to look for in your next UTV/ATV sprayer. 
An all new 325L Marshal Pro is now available, increasing the capacity of the unit to get more done in less time!
With handy tie-down points on the front and back, this is not only powerful and compact but also allows for safe and secure tie-down to your unit. 
DESIGNED FOR THE BUDDY SMART REEL
Available with both the 250L and 325L capacity Marshal Pros, the popular Buddy Smart Reel can be fitted without taking up any additional space and if you've chosen a hand rewind reel, it's at the perfect height for rewinding too.
The Buddy Smart Reel features a direct drive brushless motor to effortlessly rewind your spray hose when you press a button on the 2 speed My-Pace remote. Radio range exceeds 2km line of sight so you can be sure your Buddy Reel is going to start winding, even if your vehicles out of sight!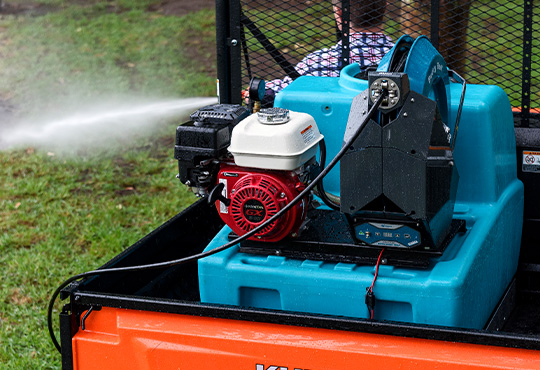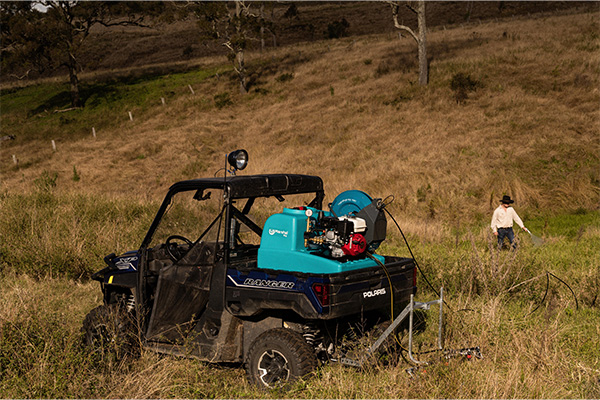 SPECIFICATIONS
DIMENSIONS
DOWNLOADS
SPECIFICATIONS
| | |
| --- | --- |
| TANK | 250L or 325L |
| MOUNTING | Galvanised Frame |
| PUMP | Maruyama 33L/min 580psi |
| MOTOR | Honda GX200 |
| REGULATOR | Brass or Nylon |
| HOSE REEL | 30m Manual Hose Reel |
| | 50m or 100m Buddy Smart Reel |
| SPRAY HOSE | 10mm agricultural hose |
| | 8mm agricultural hose |
DIMENSIONS
DOWNLOADS
HAVE A QUESTION ABOUT THE MARSHAL PRO?
Let us know your question and one of the sales team will be in contact within 24 hours.
Subscribe Today!
All the latest offers, directly to your inbox!
PROUDLY AUSTRALIAN MADE!
*Made from Australian and Imported Componentry