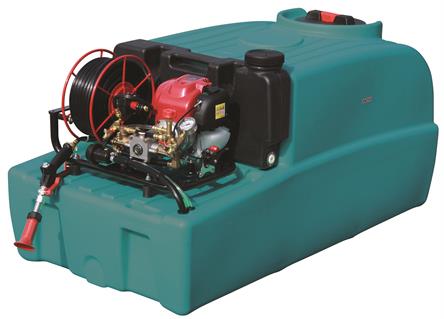 The significant impact of weeds, pests and diseases on Australian agriculture costs the industry millions of dollars per year in lost productivity caused by invading weeds taking over crops, pests infesting areas utilised for food production and the spread of diseases to livestock.
Controlling the spread of these weeds, pests and diseases places a huge financial strain on the agricultural economy with farmers, landowners and primary producers fighting an ongoing battle to help maintain plant and animal health.
Australia's agricultural market requires protection against the spread of invasive or noxious weeds, pest and disease with biosecurity measures. For contractors or visitors to such sites, it is imperative that strict guidelines and procedures are followed for new vehicles and their operators to reduce risk of contamination from a variety of pests from outside the area.
Through seeds, eggs of pests and plant material, infestations are easily spread by tiny seeds and eggs embedding themselves in tyre ridges radiators, license plates and the chassis, therefore washing down any vehicle is a highly effective biosecurity control method when travelling from site to site.
The guidelines below give in-depth advice on how to ensure that noxious weeds, seeds and pests are safely removed from any vehicle.
Examine each vehicle to determine how much mud, soil and plant material has built up

Identify any areas that require special attention such as radiators, spare tyres, behind guards and protective plates

As some of these may be difficult to locate and access, remove the necessary guards or belly plates to access these areas for cleaning

Using clean water in a high pressure spray, wash down the vehicle thoroughly paying special attention to troublesome areas identified above

Clean under the guards and underneath the vehicle and then do the cabin, upper body and implements

Clean all toolboxes and storage compartments

Check that all areas have been properly cleaned and remove any plant materials

Dispose of any plant material according to the relevant biosecurity guidelines

Move the clean vehicle or machinery carefully, avoiding recontamination. If necessary, wash any remaining mud, soil or plant material from the tyres or tracks
Council run biosecurity wash down facilities are often few and far between, and so having a compact and portable wash down unit on hand to decontaminate any vehicles either entering a site where livestock or food production is present or those leaving an area where noxious weeds or pests have been identified is essential.
The Spray Marshal Plus+ multi-purpose unit is the ideal solution to wash down needs, as it comes complete with a genuine Honda GX35 4 stroke motor for proven reliability coupled to the Rapid Commando pump delivering 12 litre/minute maximum flow & 25 Bar (360psi) pressure – ideal for dislodging seeds and plant material. This compact unit is available in both 200 and 400 litre tanks sizes and comes complete with easy-grip handles built into the spray tank make lifting & moving the unit from vehicle to vehicle quick and easy.
Having a biosecurity control strategy like this is highly regarded by primary producers, who work hard to protect their property from weeds, pests and disease. By investing in a portable wash down unit available from Rapid Spray, you can assure your customers that your vehicles have undergone decontamination and deliver the water with confidence.
For further information on the Spray Marshal Plus+ unit, click here or call Rapid Spray on 1800 011 000 to discuss your wash down and biosecurity needs.
To find out more about biosecurity, visit the Australian Government Department of Agriculture website here.