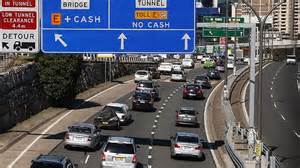 Industry body Road Freight NSW has put in a request to the Australian government to reconsider how road taxes are collected in order to give a fairer road charging scheme to road users.
The funds collected from road use taxes are put back into improving and maintaining the thousands of kilometres of Australia's roads that are used by cars, trucks and buses each day.
Road Freight NSW is the peak industry organisation in NSW representing trucking operators. Its members range from some of the nation's largest transport companies, with many hundreds of employees, through to small family businesses operating with less than 5 employees
Road Freight Australia commented that although current tolls are charges were a suitable tax to be levied upon small private vehicles, the heavy transport industry could benefit from a new taxing strategy, putting forward an idea for charges to be set at the amount of fuel used. This suggested change would make compliance and collection easier for road transport firms as it would allow them to accurately calculate costs to pass on to their customers, therefore reducing paperwork and lead times.
The association has also urged the government to consider the customers of haulage companies in rural areas, who are already subject to higher premiums due to the distances travelled by the vehicles and so any change to the current road tax system must take into account these customers and the companies who provide transport services as not to disadvantage them.
Further collaboration on the issue of road use taxes is expected as Road Transport NSW and the government discuss funding for Australia's roads for the future.
Have your say! We would love to hear what you think about the new proposals put forward by Road Freight NSW. Simply comment in the box below to share your thoughts