Sprayer Accessories
12V Pumps
Delavan pumps are a firm favourite of spraying contractors and farmers all around the world. Delavan USA use bigger bearings and heavier motor casings so their pumps run longer and cooler every day.
Popular Delavan 12V pumps
Delavan pumps are used on all of our 12 volt Spot Sprayers from the Silver Selection, to Spot Rangers, Professional Elite Pro sprayers & UTV Field Boss units.
Watch this video showing the performance of the Silver Selection Sprayers
9 pump size options
Starting with low pressure and low volume pumps for garden spraying tasks, our Delavan 12V pump range then goes up to 7.5L/min 100psi for longer distance targeted spot spraying, to the Fatboy 26.5L/min boom spraying pump – ideal for booms as large as 8m!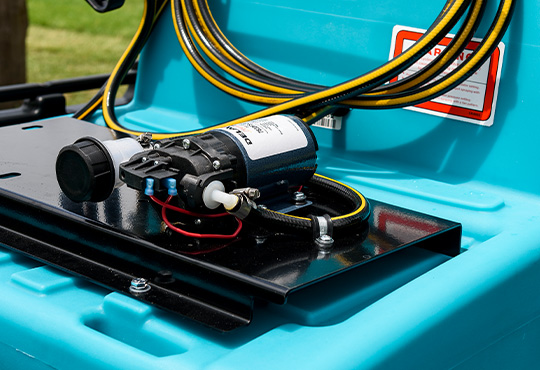 Built for hard work & long life
Delavan pumps have long lasting viton valves, durable Santoprene diaphragms & dual bearings for smoother running. The 7.5L/min Delavan pumps are available with a geolast diaphragm upgrade kit for when you need to use diesel and access mix for basal bark spraying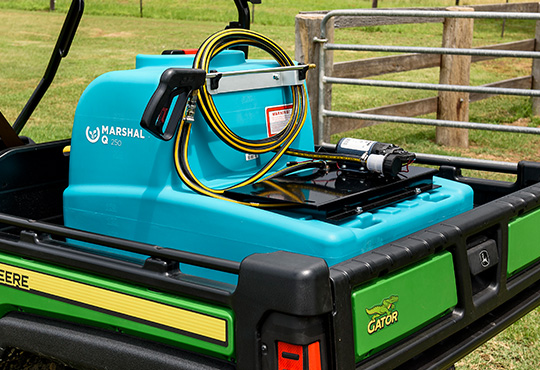 | Pump Models | Flow rate range | Pressure Range | Downloads |
| --- | --- | --- | --- |
| 2200 Series | 3.8L/min | 40psi | |
| 7800 Series | 7.5L/min - 8.3L/min | 60psi - 100psi | |
| 5900 Series | 11.4L/min - 19L/min | 60psi | |
| 7900 Series | 26.5L/min | 100psi | |
Scroll horizontally to view more
Subscribe Today!
All the latest offers, directly to your inbox!
PROUDLY AUSTRALIAN MADE!
*Made from Australian and Imported Componentry