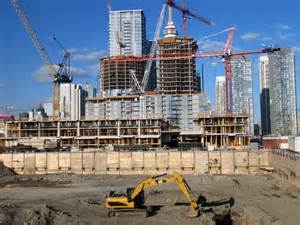 A recent article featured on Sourceable has highlighted the fragmented and disjointed nature of Australia's construction industries quality assurance control measures across all building qualifications and licensing and registration schemes.
Currently, each state in Australia has differing regulatory schemes and bodies to help safeguard the industry and ensure that all construction projects are carried out in line with rigorous health & safety legislation. However, the report highlights a need for a uniform building compliance regime and licensing standard to be implemented across Australia to improve consumer confidence in the industry and to ensure that the qualifications held by individuals working within it meet with same strict standards.
The implementation of a coherent, rigorous and high quality system of building contractor qualification and licensing scheme applied across Australia has been called for in the recently published report, but this would require all states to come to an agreement on how best to implement the necessary changes to provide this uniformity.
Then comes the question on how individual construction firms would tackle any changes that would need to be made concerning their current staff qualifications and licensing obligations should an Australia wide regulatory system be put into place. This may concern smaller firms as the red tape and costs associated with such a shift would place a high amount of pressure on the business.
However, from a consumer perspective this would bolster confidence that regardless of the state that the construction firm operates in, the standards, qualifications and level of compliance would be of the same level as the rest of the country.
What do you think? Would a uniform licensing and quality assurance system across all states help or harm the construction industry? Have your say in the comments box below and share your thoughts.