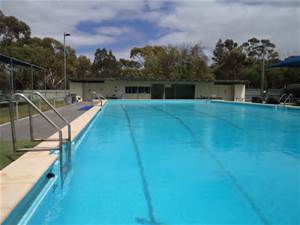 The
Australian Local Government Association has called for federal government
financial assistance grants to be reinstated to help grow and maintain crucial
local services such as parks, swimming pools, libraries, community amenities,
recreation and cultural facilities.
The
Association feels that the amount of funding available at present does not
represent a long term commitment to such amenities and expresses concern that
many community facilities lack the necessary funding to continue to maintain
them.
The
loss of parks, swimming pools and other service will most certainly have a
detrimental effect on local communities where such facilities act as focal
points for residents.
Public
spaces such as swimming pools, gardens, rest stops and barbeque areas are used
by thousands of local residents, tourists and visitors throughout the year.
Disinfecting areas such as public pools, toilets, BBQ's and other council run
amenities is common practice in order to keep them clean & hygienic.
Effectively sanitising areas that are used daily by members of the public
requires spray equipment for applying the disinfectant.
Although many disinfectant sprayers may seem the
same, it is important to remember that many sprayers are not manufactured for
use with chemicals and can quickly start to leak due to seal erosion.
The Industrial Elite Sprayer range is lightweight, simple to fill and easy to
clean for user convenience and also comes with a useful carry strap or handle making
them easy to transport. Featuring chemical resistant plastic and seals that
will extend the life of the sprayer has made the Industrial Elite range far
more reliable than their cheaper, multi-use spray counterparts
Utilising a good spray
pressure and a broad spray pattern nozzle, the Industrial Elite disinfectant
sprayer can help complete cleaning tasks in half the time. These robust and
pump sprayers are impervious to chemicals and therefore offer particularly good
value for applying disinfectant.
To find out more about the
Industrial Elite sprayer range from Rapid Spray click here, or call 1800 011
000 to discuss your amenities needs today.