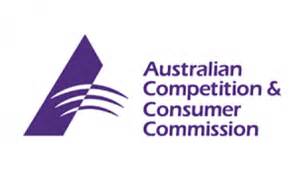 Following increasing pressure from industry governing bodies, the Senate has voted to hold an inquiry into sub-standard imported building materials that are potentially putting Australian lives at risk.
18 months ago, a survey was undertaken by the Australian Industry Group found that 90% of construction companies surveyed complained of non-compliant products and materials finding their way into the supply chain, posing a significant risk of failure due to the quality and reliability of the materials used.
An example of this is the fire in Melbourne's Lacrosse building that occurred in November 2014. Imported Chinese cladding that did not adhere to the Building Code of Australia was located in the building and is suspected to have encouraged the spread of the fire throughout the building.
The Australian Competition and Consumer Commission (ACCC) is co-ordinating a recall of faulty, imported electrical cable which was sold between 2010 and 2013.The Infinity cable is believed to be in 40,000 Australian homes, and is an electrocution and fire risk because the plastic casing is rapidly degrading.
With the current situation of cheaply made, non-compliant materials showing no signs of improvement, industry bodies are calling for changes in regulation and licensing to stop unsafe imports entering the Australian building materials market in the future.
Although Australian manufacturing companies often pay a premium to ensure that the products they produce are of a high standard and meet the code, no such standards are in place for foreign imports who often do not carry out the necessary testing regime to prove their products are compliant and safe for use.
The industry is also calling for new legislation to share the burden of surveyors who are often solely responsible for signing off hundreds of building material components.
State and federal leaders are due to meet next month to continue discussions into non-compliant materials and how best to rid the industry of unsafe and sub-standard products currently available in Australia.