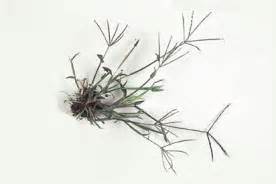 A common weed in lawns and gardens across Australia, Summer Grass is a fast growing weed that blights not only domestic gardens, but also invades national parks and bushlands.
Summer grass plants have hairy leaves which helps differentiate them from desirable grass species. Summer grass leaves are distinctly hairy, and usually do not grow very long and under some conditions they have a reddish tinge. A prolific seeder, Summer Grass is difficult to spot at first until the weed matures and he thin grey-green leaves of the species begin to shoot out in various directions and blight lawns.
Summer Grass begins to germinate in mid spring and can quickly take over and kill lawned areas if left unchecked and untreated. It is essential that you choose a herbicide that will target Summer Grass but not affect the other plants in the area, your local nursery will be able to offer expert advice on the best product to use to avoid damaging the rest of your lawn.
The only other chemical option is to apply pendimethalin (Stomp 330E) to turf before the Summer Grass is due to emerge. This is a residual herbicide that kills weeds as they germinate however, its safety once again depends on the turf grasses present. It is reasonably safe in kikuyu, couch and buffalo grass, and for these lawns an application once every 10 weeks from early September to the end of February is recommended. This particular herbicide usually doesn't remain active for longer than 10 weeks, therefore reapplication is suggested. pendimethalin needs to be irrigated into the soil as soon as possible after application. For ryegrass and bentgrass lawns, there is much less selectivity with this product, so only one application per season is recommended.
For small outbreaks of Summer Grass, using a spot sprayer is a fast and effective way of killing the plant and preventing further spread. Where several plants are present or you have a large area of lawn to cover, lawn spray trailers are an excellent solution to eradicating Summer Grass quickly and easily. Complete with a pump, tank and mounted upon a small trailer, these clever units can be hitched to a ride on lawn mower to provide a faster alternative to spot spraying. Click here to find out more about the LawnMax trailer from Rapid Spray.
After the initial treatment, it is a good idea to keep a watchful eye on further outbreaks as Summer Grass can reappear over time. Reapply your chosen herbicide using a spot sprayer or lawn trailer if necessary to keep lawns looking healthy and lush all year round.
To find out more about suitable equipment for tackling Summer Grass in lawn, click here or call 1800 011 000 to speak to a friendly member of the Rapid Spray team.