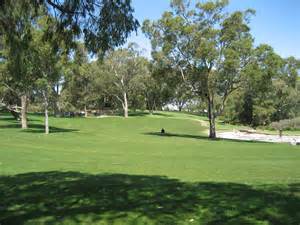 Councils across Victoria
have paved the way for local authorities throughout Australia by making it
easier in the future to demonstrate the value of green infrastructure, such as
pathways and rivers thanks to the new Economic Framework for Green
Infrastructure.
The framework has been
created in collaboration with a group of Victorian councils, Victoria
University and the Victoria state government which gives an effective process
to assign a dollar value to wetlands, parks, open spaces, living walls, urban
forests, cemeteries, sports fields and roof gardens – commonly termed 'green
infrastructure' or 'urban greening.'
This will assist other
councils Australia wide to make investment decisions for the future and will
allow them better methods to assess and quantify green areas. Green
infrastructure has been proved to improve built up environments, address issues
such as climate change and water scarcity whilst contributing to social
benefits for the people that live in urban areas.
Having green areas for the
local population to enjoy and benefit from is one of the many task local
councils undertake and the new framework seeks to help guide them in making the
correct decisions on investment and funding to help keep these spaces lush and
well maintained.
With some regions boasting several such
green spaces, it is often a time consuming and labour intensive task to
maintain them all. With only limited manpower available to each council or
local authority, time is a critical factor to get the job done quickly and
efficiently.
Having
access to the right equipment makes even the most difficult of tasks far
easier. The Rapid Spray EnviroCare trailer has a wide range of applications
that make it an essential piece of equipment for council landscape and parks
and gardens professionals. This sturdy trailer comes
complete with a poly tank suitable for use with water, liquid fertilisers and
spray chemicals which make it perfect for tree watering, weed suppression or
fertilising plants and flower beds.
Available as a road registerable trailer, theEnviroCare trailer can be easily towed from park to picnic area with ease.
Including a 36m hose and reel, the trailer gives operatives the reach they need
to target specific areas without having to carry heavy spray units.
EnviroCare trailers are available in tank sizes from
800 to 3,000 litres and feature high quality and reliable pumps and motors. The
option to include a tank fill kit is a real benefit to parks and gardens
operatives as the ability to refill the trailer from pools, dams or other water
resources is incredibly useful given the amount of different areas they need to
provide water to on a regular basis.
Dual purpose, the EnviroCare trailer range also
provides a handy fire suppression and wash down solution making this a
universally useful piece of equipment for local authorities and councils
throughout Australia.
To find out more on the EnviroCare trailer range
click here, or contact the Rapid Spray team on 1800 011 000 to discuss your
needs.