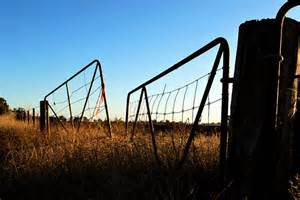 A new white paper on agricultural competitiveness has been released detailing new initiatives to create a stronger business environment for farmers and generate better returns at the farm gate. The paper follows ongoing discussions with farmers, local government, council members and the local community to further support Australia's agricultural industry.
Announcing the papers release, Agriculture Minister Barnaby Joyce said "The Agricultural Competitiveness White Paper is an investment in our farmers and our competitive strengths in agriculture. This is a vital part of our plan to build a strong, prosperous economy and a safe, secure Australia."
He continued "We're determined to make the sector even more competitive and to deliver practical actions that will keep our farmers and farming families profitable and resilient. We are lowering tax, cutting red and green tape, building infrastructure, encouraging trade, developing northern Australia, and supporting business to innovate and create jobs."
The paper features details on a stronger approach to drought management, a focus on supporting farmers to achieve a better return at the farm gate and also investment into the latest technologies.
Other elements of the paper include details on:
Regulation
Productivity Commission reviews into reducing regulation for the Australian agriculture, marine fisheries and aquaculture industries.
Water
$500 million National Water Infrastructure Fund

Immediate tax deduction of the cost of new water facilities for farmers and depreciation of capital expenditure on fodder storage assets over three years.
Pests & Weeds
$25.8 million over four years to manage pest animals and weeds in drought-affected areas.

$50 million to boost Australia's emergency pest and disease eradication capability.

$50 million to give farmers better tools and control methods against pest animals and weeds.
Exports & Biosecurity
$200 million to improve biosecurity surveillance and analysis nationally.

$12.4 million to modernise Australia's food export traceability systems to further enhance our food safety credentials.
Many of the initiatives above will be rolled out over several years and some schemes are already in place and set to receive further funding for the continuation of projects currently underway.
For further information on the Agricultural Competitiveness White Paper, click here.