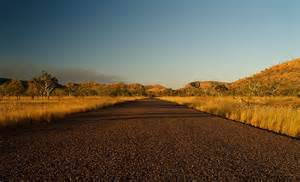 $107
million dollars in Government funding has been allocated through the fifth
round of the Heavy Vehicle Safety and Productivity Program.
The
funding has been released to state, territory and local government for eligible
projects Australia wide to help decrease accident numbers on roads and to
improve infrastructure efforts to help support regional growth and boost
national productivity.
Safety
is the main focus for many councils who will seek to spend a significant
portion of their allocated funding on making roads more accessible,
creating
better road markings and improving signage in key areas.
Councils
are being asked to make their applications for funding of individual projects
before the 2nd of February 2016 with a view to starting work as soon
as the funding has been released.
Road
safety is also a key issue for liquid transport companies who work hard to
safeguard the wellbeing of their employees and fleets when driving on
Australia's vast road network. Rapid Spray's slosh and surge ball baffle system
helps keep operators and trucks safe whilst travelling by controlling slosh and
giving increased stability to liquid in transit.
When ball baffles are fitted to a liquid
transport tank, the baffles form a honeycomb with lots of small, smooth
surfaces at various angles that break up the wave formation in the tank which
dissipates the wave energy and thereby prevents the surge effect of unbaffled
tanks.
Ball baffles control water movement
(sloshing) in every direction which means that the load on the truck behaves
like a solid load. This honeycomb system provides greater handling
predictability plus improved driver control and a vast improvement in braking
control and reduced braking distance. Another added benefit of the ball baffle
system is lower vehicle maintenance costs with reduced wear and tear on brakes,
suspension and drivetrain.
To
find out how ball baffles can help keep your fleet and employees safer whilst
out on the road, click here or call 1800 011 000 to find out more.