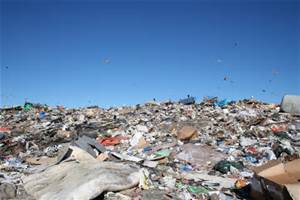 Following the axing of the carbon emissions tax, up to $100 million dollars is being set to be returned to councils in the form of a refund. During the two years the carbon tax was in force, large landfill operators with facilities emitting more than 25,000 tonnes of carbon dioxide a year collected extra charges in order to meet their expected future liabilities under the tax.
The refund has been earmarked by councils to help reduce the cost to local residents in local council rates and waste charges, including the improvement and maintenance of the many council owned waste management and landfill sites.
Landfill sites can be dangerous places. The two hazards that are the most cause for serious concern at landfill sites throughout Australia are that of dust and fire.
Rapid Spray have been working together with two forward thinking Councils who have taken proactive steps to minimise the dust and fire hazards at their landfill sites therefore protecting visitors and employees from unnecessary risk. Some of these councils have been using the AquaMax for spraying out deodorisers for odour control as well.
Shellharbour City Council and Singleton Council have invested in one of Rapid Spray's most innovative products – the multi-purpose AquaMax.
AquaMax complete water delivery systems supply water in a variety of ways dependant on the needs of the landfill site at any time. Ideal for dust suppression on access roads due to its dribble bar or spray deflectors, spraying out deodorises for odour control, fire fighting with hose reels, wash down & rinsing of equipment or transporting & transferring water for every application, the AquaMax is the perfect system for landfill sites.
The AquaMax range is mounted upon a heavy duty hot dip galvanised steel skid with convenient forklift points, making it easily transferrable from one vehicle to another. Councils have mounted AquaMax units on both trailers & trucks to provide easily operable dust & fire management at landfill sites.
These complete all-in-one water delivery units can also be customised to your requirements with a choice of manual or remote control actuators, diesel motors, hydrant fill kits & much more. Call Rapid Spray today on 1800 011 000 or click here to find out more.