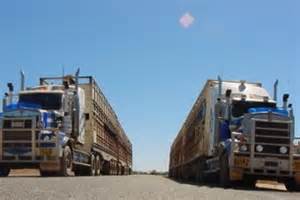 After thirteen years, the Australian Bureau of Statistics has released an updated methodology to inform its Road Freight Movements Survey, funded by government transport agencies and aimed at addressing a major road funding information gap.
The recent survey by the ABS sought to provide details on the size and characteristics of the road freight tasks for both rigid and articulated trucks and includes flows between geographic areas in order to address funding gaps.
Interestingly, the report has found that 25.3 percent of road freight originated in New South Wales, followed by 23.4 percent in Queensland, 22.5 percent in Victoria and 17.5 percent in Western Australia.
According to the ABS, sand, stone and gravel was the most common commodity moved across all states and territories, making up about 23 per cent of the total tonnes moved across Australia which supports the high levels of construction taking place across the country.
General freight was the major commodity moved nationally, accounting for 22.4 per cent (43.759 billion) of all tonne-kilometres travelled and Food for animal and human consumption, was the next highest contributor with 15.6 per cent.
Figures for liquid transport have also risen, especially in Queensland where the extended period of drought has contributed to the amount of water needed to sustain crops and livestock.
The statistics detailed in the report will now be utilised to address funding across Australia's city and rural roads as the report gives a much clearer picture on how Australia's roads are used in regard to freight and haulage.
To view the full report from the Australian Bureau of Statistics, click here.