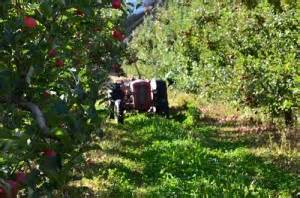 A new work health and safety (WHS) template for new New South Wales biosecurity legislation includes a new duty that will require transport operators to assess biosecurity risks and put measures in place to control them and report biosecurity risks when spotted.
The Biosecurity Bill 2015 was introduced into the Legislative Council late last month and discussed the new WHS as model the framework for proposed chain of responsibility reform. The bill highlights new duties, investigative powers, emergency response measures and penalties for bulk carriers and the transport industry as a whole in a bid to further strengthen processes against biosecurity risks.
The idea behind the new duties outlined in the 2015 Biosecurity Bill is that protecting Australia's agricultural industry in regard to biosecurity is a shared responsibility and it is up to every individual to comply with the strict rules and regulations governing this issue.
For liquid transport companies, the legislation covers entering and exiting agricultural sites in a manner that complies with processes that protect against the spread of noxious weeds, dieseases and pests by way of effective vehicle wash down. Whilst this may seem like a common sense approach, many smaller liquid transport contractors still have to rely on council run wash down facilities that may be located many kilometres away from the depot or place of work.
Failure to comply with the new biosecurity bill may result in high penalties up to $1.1 million and three years in jail for individuals, therefore it is essential that liquid transport companies have the correct processes and equipment in place to ensure they do not fall foul of the new legislation.
The Spray Marshal Plus+ multi-purpose unit is the ideal solution to wash down needs, as it comes complete with a genuine Honda GX35 4 stroke motor for proven reliability coupled to the Rapid Commando pump delivering 12 litre/minute maximum flow & 25 Bar (360psi) pressure – ideal for dislodging seeds and plant material. This compact unit is available in both 200 and 400 litre tanks sizes and comes complete with easy-grip handles built into the spray tank make lifting & moving the unit from vehicle to vehicle quick and easy.
Having a biosecurity control strategy like this is highly regarded by primary producers, who work hard to protect their property from weeds, pests and disease. By investing in a portable wash down unit available from Rapid Spray, you can assure your customers that your vehicles have undergone decontamination and deliver the water with confidence.
For further information on the Spray Marshal Plus+ unit, click here or call Rapid Spray on 1800 011 000 to discuss your wash down and biosecurity needs.