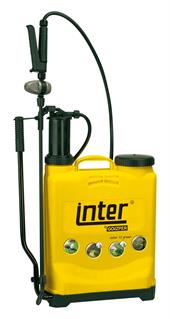 We've lost count of the amount of times that building contractors have contacted us regarding household pest control equipment and it seems that the problem is causing some building contractors valuable time when visiting some sites.
When maintenance and refurbishment works are required in buildings which have been lying vacant for some time, this gives unwanted pests the opportunity to move in and start to establish themselves in the property and cause problems for personnel who are tasked with improving the property.
From cockroach infestations to Funnel web nests, builders are faced with nuisance and sometimes deadly pests that must be removed before work begins in order to safeguard staff against injury. As its impossible to tell if any property is home to unwanted pests, it is advised that a suitable pest control unit is part of your essential tools and equipment as a first line defence against any unwanted 'residents'.
Having your own pest control sprayer to hand not only saves time, but can also reduce costs associated with pest control. Many pesticides are suitable for use against pests including spiders and cockroaches and when used with a reliable pest control sprayer, can ensure that the pests are eradicated quickly allowing you to focus on the job at hand.
The Inter Elite backpack sprayer is used by many pest control experts to target unwanted pests and offers a compact yet powerful solution to ridding any property of unwanted invaders. Ideal for use with insecticide, the Inter Elite backpack sprayer and comes in both 12 and 16 litres sizes.
Complete with a wide range of spray accessories, the ergonomic tank and high capacity super strong pressure chamber delivers up to 100psi spraying pressure makes applying insecticide quick, easy and comfortable for the operator.
Click here to find out more about the Inter Elite backpack sprayer and how it can help rid properties of unwanted pests or call 1800 011 000 to speak to a member of the Rapid Spray team.