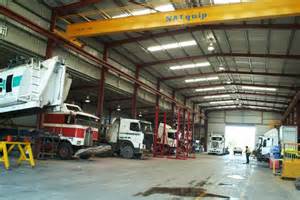 For operators, manufacturers and heavy vehicle inspectors, what constitutes a heavy vehicle defect is a topic of hot debate and views often differ on what is judged as a roadside fault.
In some instances, the same fault is interpreted differently from various inspectors and jurisdictions which leads to confusion for the operators and additional red tape for the transport company, costing valuable time and money.
To remedy this issue, senior heavy vehicle inspectors are due to meet with leading operators from New South Wales, Victoria and Queensland in October to discuss common roadside faults and how to collaborate with workshop staff to ensure consistent roadside outcomes.
The meeting will also discuss the introduction of a clear framework of what standards are expected from heavy vehicles which will help improve consistency and assist workshop staff in keeping their fleets in good working order.
With an overall goal of improving road safety for all, the group will gather to discuss any other safety related issues facing the industry with a panel of top inspectors from all three states and open up a channel of communications to assist the heavy vehicle road transport industry to move forward.
The 'What inspectors and operators see' session will take place on Monday 26 October at the Kangan Institute in Docklands, Melbourne.
The program includes multiple streams of technical sessions, compliance forums, and product training workshop sessions, including a program stream focusing on compliance with the new National Heavy Vehicle Inspection manual.
Delegates from the industry are welcome to attend the conference, with tickets available from TMC. Click here to find out more about the conference and to register for the event.