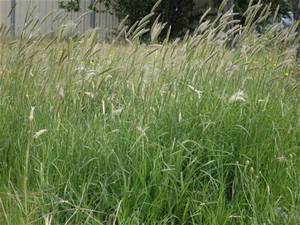 Feathertop Rhodes grass is a major weed found in broadacre cropping systems in areas throughout Queensland and New South Wales. Also found along roadsides, in orchards, vineyards, fence lines and wasteland, Feathertop Rhodes grass has become a significant weed, especially in crop areas where tillage has not been undertaken for several years.
A tufted annual grass, Feathertop Rhoads Grass is identified by its blue-green leaf blades and its branched stems which can grow up to 1 metre tall. The species produces feather-like white to silver coloured seed heads that contain dozens of small seeds which are dispersed by the wind.
Preferring lighter soils, the seeds of Feathertop Rhodes Grass remain in the upper part of the soil surface where they germinate mainly in the spring months but can germinate all year round if temperatures reach 20 to 30 degrees.
In order to effectively control infestations of Feathertop Rhodes Grass, an integrated approach to weed management is required as no single control measure has proven to be 100% effective in controlling the weed. For smaller infestation, target the weed when seedlings are still small and after rain has occurred using a reliable spot sprayer for best results. Do not spray over stressed plants as this will reduce success rates.
The Rapid Spray Silver Selection Spot Sprayer range is the ideal piece of equipment for targeting small outbreaks of Feathertop Rhodes Grass. This compact and reliable unit comes equipped with a reliable 12 volt 7.5 Litres/min 60 psi Delavan pump, an adjustable spraying pressure with pressure regulator & gauge delivering more economical weed kill through reduced chemical use, a PowerJet spray gun with adjustable nozzle for a selection of spraying patterns for best results and an easy-flow drainage system with drain plug for quick and easy cleaning. Click here to find out more.
For larger infestations, the reliable Spray Marshal Plus+ range delivers real spray power and ensures effective coverage of all plants. Complete with easy to use features and the ability to upgrade to the Buddy auto rewind reel, the Spray Marshal Plus+ range is compact, comes with a genuine Honda GX35 4 stroke motor for proven reliability coupled to the Rapid Commando pump delivering 12 litre/minute maximum flow & 25 Bar (360psi) pressure, easy-grip handles for extra manoeuvrability and the added convenience & safety with a 10 litre hand wash tank. Click here to find out more.
As with all weeds, it is essential that treated weeds are checked around 7 days after the initial herbicide application to tackle and missed plants or signs of regrowth.
For more information on the best spray equipment to use when eradicating infestations of Feathertop Rhodes Grass, call 1800 011 000 to speak to a knowledgeable member of the Rapid Spray team.